QR (Quick Response) codes are those two dimensional barcodes that you will see cropping up all over the place. They are quirky, fun and very useful, best of all they are free and people with smart phones love them.
What happens is when someone with a smart phone scans them they immediately see the information hidden within the code which in this case is a link to my website.
Great for printing on laminate posters, T shirts, posters in windows etc.
If you are using QR codes then you had better make sure your website is optimized for mobiles!
3 Benefits of Using QR Codes in Your Business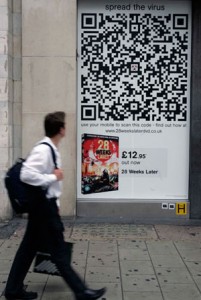 Big companies today are using the power of QR Codes as part of their marketing strategy. Quick response codes (QR codes) were first utilized in Japan used in tracking down parts of their automobile during manufacturing. Today, the QR codes are gaining popularity all over the world.
QR codes are patterned codes in arranged in squares generally with a white background. QR codes are embedded with data and information that can be immediately exposed with just one click of a mobile phone. Businesses can use QR codes to promote coupons, special offers, and discounts. They can also use them to build a mobile list of subscribers. They can also be used to direct people to your website, online video, or Facebook Fan page. The possibilities are unlimited.
Although, QR codes are very becoming more popular today, there are still some businesses that are not aware of the powerful benefits of using QR codes. Since they don't know about the benefits, they're missing out on all of the potential business that this cutting-edge technology can produce.
Here are other benefits you can get from QR codes:
a.No Reprints
QR codes do not require re – printing of your advertisements and promotions thus reducing your printing expenses. People can simply click on the QR codes provided to view information they need about the product. They can click the code anytime they want to retrieve the information.
b.Build Customer Excitement
Providing QR codes in your products increases excitement because people are curious about what information is hiding behind your QR code. Now, they can instantly retrieve the information embedded in your QR codes. Clicking those codes facilitates feeling of thrill and instant gratification, which is great for business.
c.Prompt Response
From the name itself "quick", your clients do not have to wait long for additional information about the product. No longer do they have to wait until they get home to look at your website to get the information they want. QR codes facilitate immediate access to information about your business, products, and services.
Relevant facts acquired from QR codes facilitate convenience for the end-user when it comes to getting more information about your business or offer. You can also use QR codes to conduct surveys and customer feedback about your product or service.
Although they are still considered "new" technology, QR codes are quickly gaining popularity across the world when it comes to promoting, branding, and marketing businesses.
5 Powerful Ways to use QR codes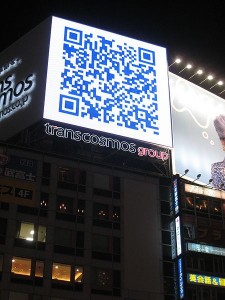 Having a business is not easy especially if you are in a place where there a lot of competition and you have low budget for advertising. Typically, businesses do not succeed much without customers and customers will not be aware that your business exists without promotion and advertising.
In the field of business management, you will obviously hear the term "QR codes" in many strategic planning for service and product promotion. If you are new in the field, you might be wondering what is a "QR Code" and what good can it do for your business.
QR codes (Quick Response codes) are two-dimensional codes that can be read by QR barcode readers on mobile devices. QR codes appear as black modules put into a specific order in a square – like model in a white background. QR codes contain information about your business in text or URL link.
The code is initially made to decode contents and provide INSTANT information about a certain product or service. Mobile phone users can scan QR codes and immediately be directed to your website, your coupon, your online video, or to a personal message from you – and many other options.
Quickly becoming popular in Japan a few years ago, QR codes were used to track parts of automobiles during manufacturing. However, due to the possibilities of the Internet, QR codes are now used to introduce new marketing strategies that provide additional customers and higher ROI to business owners.
Listed below are five examples of how to use QR codes effectively to help your business:
1.Social Platforms
Due to the popularity of social media, your QR codes can be attached to your web pages or social media profiles such as Facebook. That way, users can scan through the code and be directed to the information you want to get across.
2.Business Cards
You can have QR code added to your business card to direct customers to your business website or promotional offer. If you want them to simply be directed to your website, you can set-up the QR code to do so. If you want them to simply be provided with a promotional offer, you can set-up the QR code to do that as well.
3.Packaging Products
If your business involves sending packages to your customers, you can use QR codes to take customers to online guides and presentations about using your product. Or you can send them to a customer manual that will give them tips on using the product.
4.Press Releases
Online press releases are one of the best ways to gain online visibility for your business. However, this visibility is intensified with inclusion of QR codes in your press releases. After being intrigued to learn more about your business after reading your press release, the viewer can simply scan your QR code with their mobile device to be taken to your website for more information.
5.Include on All Printed Advertisement
QR codes are great for branding your business and creating awareness. You've probably noticed that more and more businesses are using QR codes on their flyers, postcards, billboards, t-shirts, coffee mugs… pretty much all of their marketing materials. The powerful idea behind this is that once the user scans the QR code, they can instantly gain access to whatever information you want them to have.
The possibilities are endless!